-what to expect?
Different patients have different needs, but in order to make things simpler, we have listed the most typical process below in an easy-to-follow format. We'll let you know if your kids aren't ready for treatment and will keep an eye on them.
First appointment
30 minutes
Please arrive 10 minutes early
Introduction
We welcome you to the clinic.
Questionnaire
You complete a patient questionnaire.
Photos
We take photographs of your face and teeth.
X-ray
We take low-radiation x-rays as required.
Treatment plan
We discuss your treatment options.
Second appointment
60 minutes
Can be arranged for the same day as your first appointment
Impressions
We take a mould or digital impression (3D video).
Paperwork
We ensure your paperwork is complete.
Payment
Your deposit is paid or finance is arranged.
Start treatment
Your braces are placed or we order your clear aligners.
Support
We go over how to look after your braces or clear aligners.
Clinic Etiquette
To ensure the clinic runs smoothly we have a few protocols in place. Click the button below for further details.
Illness
Cold Sores
Lip Lesions
Oral
Hygiene
Broken or
Loose Parts
Late
Arrivals
Open Bays
Safety
Privacy
Filming
Photography
Security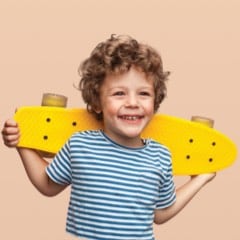 Kids & Adolescents
If your child is not ready for treatment, they will be placed on our review list. We will walk you through this process and what it entails.
"such a breeze"
I had the absolute best experience at Milk. Dr Shaz and her team have done a wonderful job at producing a smile that was so much better than I had ever hoped for. I always felt that my concerns were listened to and made me feel valued at every appointment. Thank you so much for creating the smile of my dreams and making the process such a breeze."
'brilliant results'
I highly commend Milk Orthodontics for their professionalism, efficiency, and their brilliant results. I recently had my braces removed after being treated by Dr. Shaz MacAvoy and her amazing team at Milk Orthodontics. Despite the difficulties that multiple lockdowns created her team remained professional, reliable, friendly, and efficient. There are a range of different orthodontic treatments available, and Milk Orthodontics will create a plan that works best for you. They were flexible, allowing me to fit appointments around my shift work, and around my dental work. They always listened to any concerns, helped to problem solve or reassure me. Dr. Shaz MacAvoy is meticulous, precise, and thorough, with great attention to detail. She strives for the best results possible. This is evident in the excellent care provided at Milk Orthodontics. I always felt safe in her hands. Overall I am very happy with my new smile and would recommend Milk Orthodontics to anyone considering orthodontic treatment.
'11 out of 10!'
I completed Invisalign with the Milk team and I haven't stopped looking at my teeth since! I used to be embarrassed at how crooked they were and now I can't stop smiling and pointing them out to everyone. I am so excited about my experience with everyone at Milk Orthodontics. On top of a great result, Milk made the process so easy and comfortable. 11 out of 10!
'professional, thorough, efficient'
Our son has recently had his braces removed following orthodontic treatment with Dr. Shaz MacAvoy and her team at Milk Orthodontics in Kohimarama. The improvement in his teeth has been massive, and we are so pleased with not only the result, but the entire experience at Milk. We found the process to be straightforward and well organised from the outset. Shaz is very professional, thorough, efficient and personable, and she outlined a comprehensive treatment plan that was both detailed and easy to understand. Our appointments all ran to time, and it was great not to be kept waiting – the punctuality was notable, and much appreciated. Shaz's staff at Milk are excellent too. They are all positive, friendly and professional, and we had every question answered when asked. My son felt at ease throughout his treatment, and because he always knew what the next steps and timeframes were, there were no surprises for him or us. Our son now has an amazing smile, and we are so pleased with the service and results that when it came time for our second son to have orthodontic treatment we had total confidence in Shaz and the team to take care of his orthodontic treatment too. Thank you Shaz and all your lovely team for making our orthodontic treatment experience seamless, pleasant and hassle free.
'very happy with the results'
Milk Orthodontics has been an amazing customer service experience for us, such attention to detail, the professionalism and the empathy of your practitioners is one of a kind. My daughter was excited throughout the whole process, nothing scary as everything was well explained to her and all the steps of the treatment done with real soft hands and precision. We are very happy with the results, and absolutely relieved that we had made the right decision bring her to your practice. We are 100% satisfied and will definitely be recommending you to all our friends. Thank you!
'highly recommended'
My daughter now 11 years, and I visited Milk Orthodontics a year ago for a second opinion when we didn't feel 100% sure of this big investment with initial consultations elsewhere. Here we are a year later with braces on, off and with a retainer. We couldn't be happier with the on-time consultations, the process, communication and super friendly service. As well as being located to suit us, it has been an easy and happy journey. Highly recommended.
'very flexible with requests'
Thank you very much to you and your team for doing a wonderful job with my daughter's teeth. My daughter is very happy and has a great smile on her all the time! You've always been very flexible with our requests, and the check ups experience were quick and seamless. Your patients are lucky to have you as their orthodontist. Thank you once again and all the very best. Have a lovely holiday soon!
'exceptional service'
I would highly recommend Milk Orthodontics with their amazing staff who are always professional and friendly. My daughter feels relaxed and comfortable at every appointment.
Dr Shahrzad MacAvoy is an amazing specialist! She was always professional and extremely knowledgeable and we are incredibly happy with the final results of our daughters smile. A beautiful clinic with a great environment and exceptional service everytime. I would highly recommend Dr Shahrzad MacAvoy and the clinic to all. See you for my next daughter.
'the very best treatment'
Thank you so much Doctor MacAvoy and all your team for treating my daughter over the last 18 months. You are all so professional and friendly with flexibility around appointments where required. Appointments were always stress free due to the convenient location of the clinic including ample parking. We were always made to feel at ease during treatments. The state of the art facilities are fantastic and together with the dedicated team I always felt confident we were getting the very best treatment possible. My daughter is now braces-free and the results are amazing. I would highly recommend Milk Orthodontics.
'impressed with the quality'
Dr MacAvoy and the team at Milk Orthodontics have provided me with great orthodontic treatment. As an adult needing treatment, Dr MacAvoy provided me great advice over a range of options. I was inquisitive with new technology and she was always happy to take the time to put me at ease and answer my questions. I would highly recommend this professional team for any orthodontic needs. I have been so impressed with the quality of service and result I received that I have two of my children at different stages of treatment with Milk.