– a beautiful smile
that will last a lifetime
Straight teeth are always in style. Orthodontic treatment can be started at any age provided your gums and bone structure are healthy. We want to help you achieve the smile you've always dreamed of.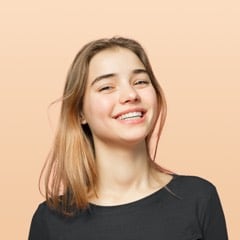 Treatment for Teens and Adults
Whether you are a teen or an adult, we have a solution for you. Varying from classic braces to more discreet options, we have you covered.
Classic braces
American Orthodontics Mini Master
Classic braces are the gold standard when it comes to aligning teeth. Orthodontic treatment with classic braces is predictable, efficient and the best option for most people. These days classic braces are subtle, low profile and come with the option of choosing fun colours if you want to be a little bold.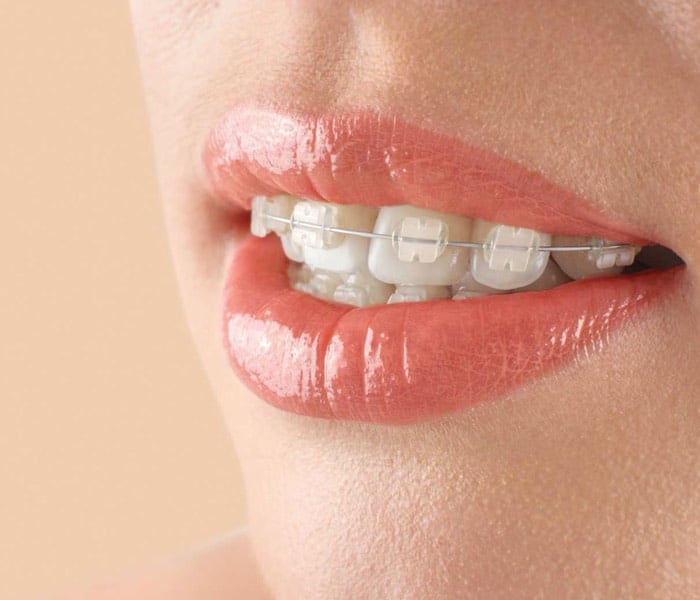 Clear braces
American Orthodontics Radiance
Clear braces are a discreet and reliable way to achieve a beautiful smile. Clear braces are made out of a sapphire-based ceramic material. They are harder than classic braces, so for optimal dental health we recommend placement on the upper teeth only. A modern way to have braces while staying under the radar.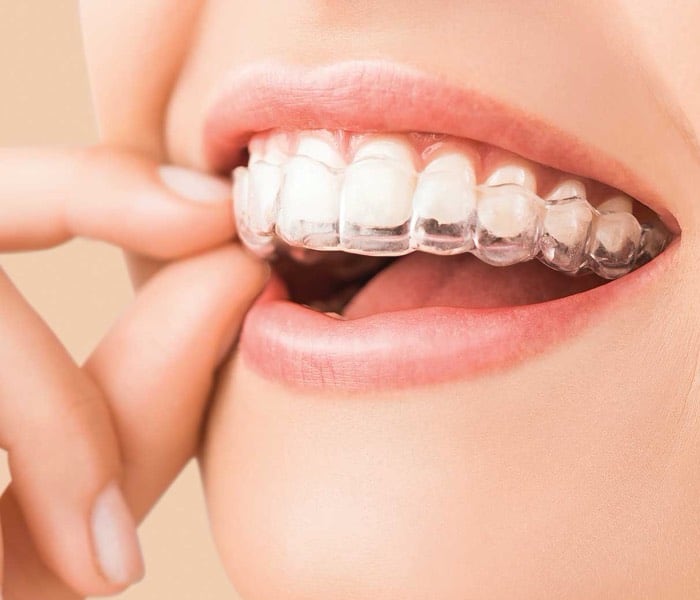 Clear aligners
INVISALIGN & Spark
Clear aligners are the most discreet option when it comes to aligning your teeth. These are removable so your lifestyle doesn't need to change if you can resist the temptation to remove them. Optimal results are achieved with 22 hours wear per day. Sequential aligners are provided to give you maximum flexibility.
Feel free to book in to see our orthodontic specialist if you wish to discuss any aspect of your orthodontic treatment needs.
A new smile can begin today.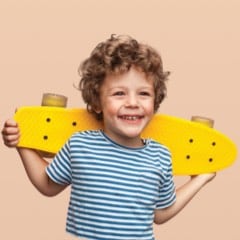 Treatment for Kids
We see kids starting from age 7 so that we can start planning that beautiful smile that will last a lifetime.
conditions for early treatment
Crossbite
When an upper tooth
bites inside a lower tooth
Narrow Jaw
Narrow upper jaw
requiring expansion
Protruding Teeth
Increased trauma
risk to the front teeth
Baby Teeth
Baby teeth that won't
fall out on their own
Missing Teeth
Missing baby
or permanent teeth
Thumbsucking
Thumbsucking
and habit cessation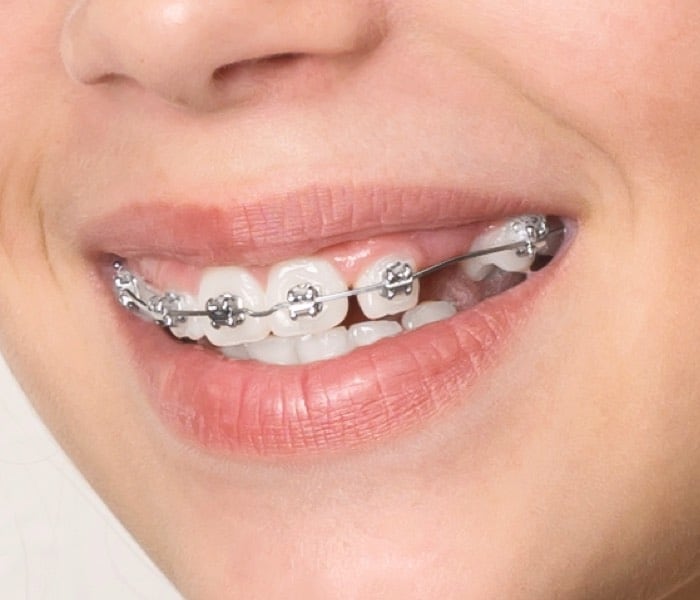 Limited braces
American Orthodontics Mini Master
Limited braces are a short course of braces treatment applied to a few teeth to help correct early problems.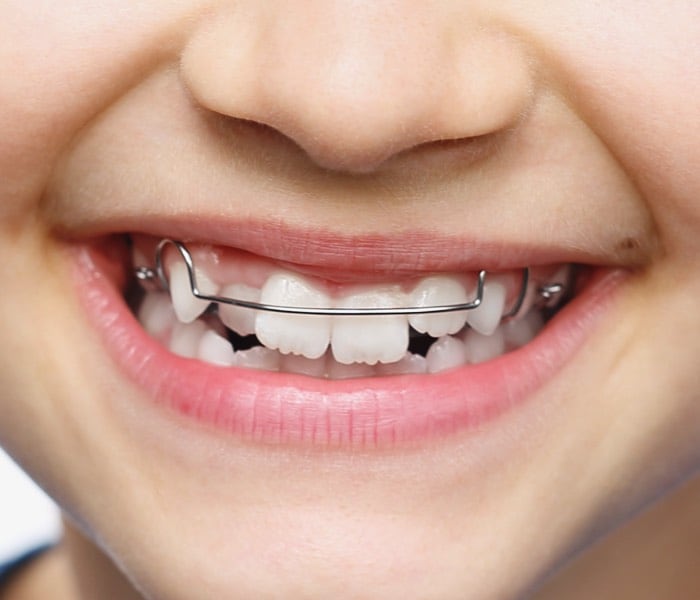 Plates & Expanders
Custom Made Locally
If your child has a narrow jaw, or a crossbite, an expander may be used to correct it. We can discuss the benefits of expander use with you to see if it's appropriate for your child.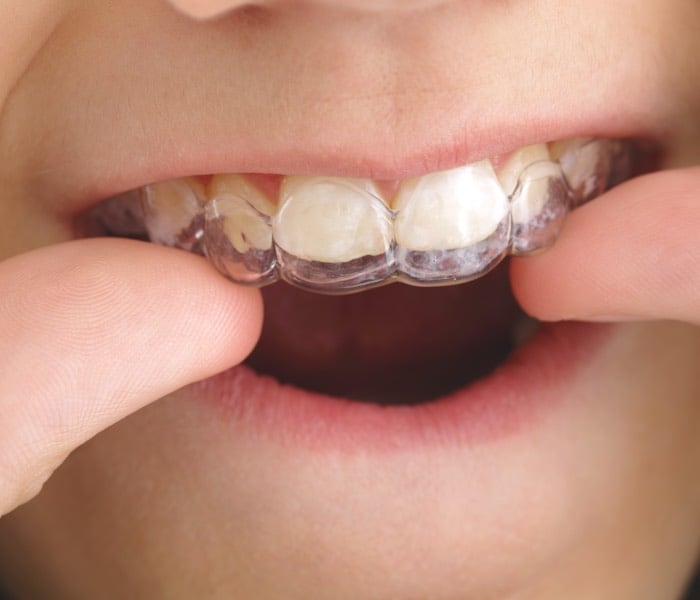 Clear Aligners
Invisalign First
With Invisalign First, we can achieve the same results with expanders and limited braces in a more discreet way. These are a removable product, so excellent compliance is a must.
We would be happy to chat to you about any concern you have at any age. Feel free to contact us if you have any questions regarding early treatment, our specialist orthodontists would love to hear from you.
before & after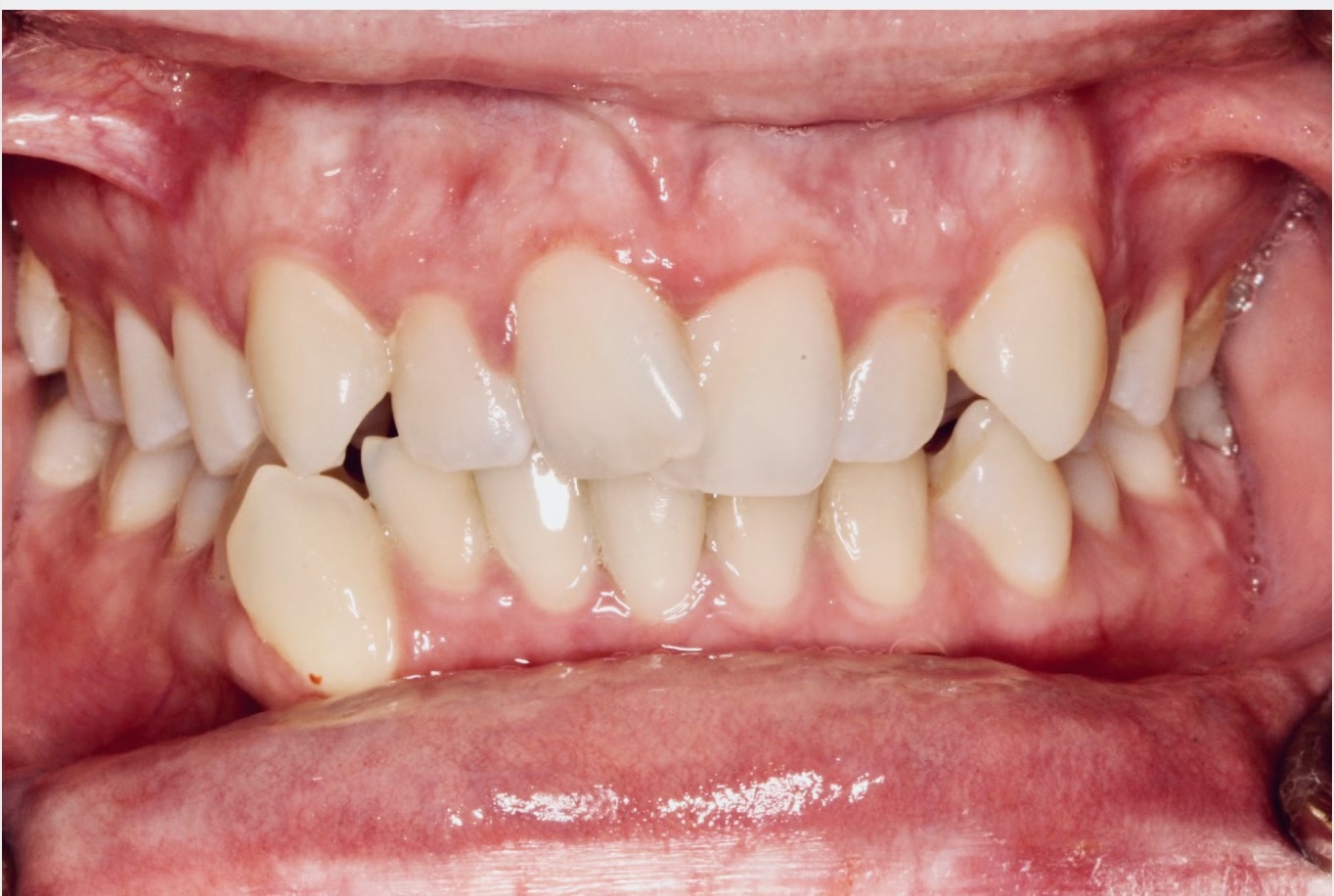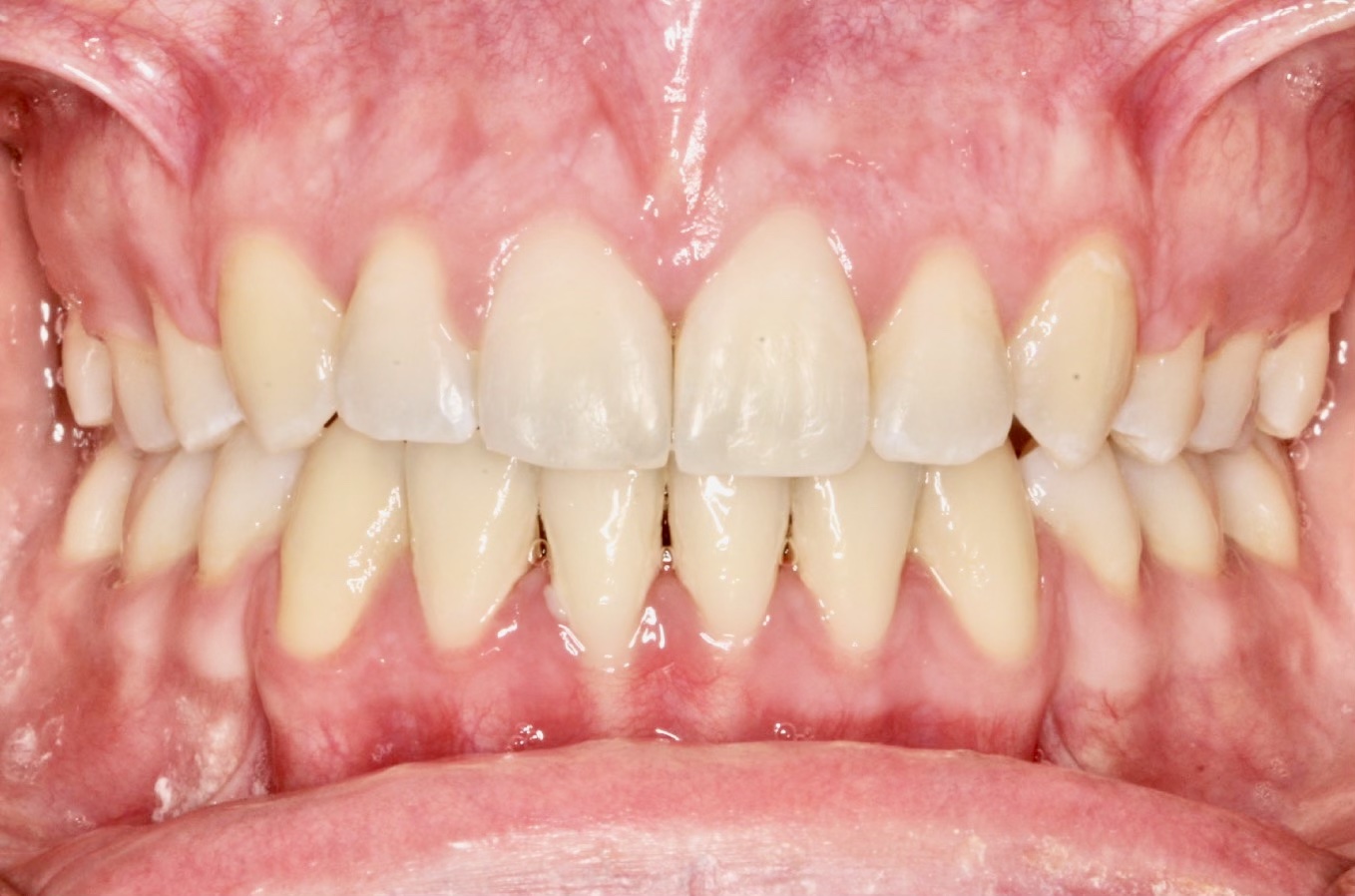 Classic braces treatment
Chelsea, 25 years old
Classic braces were used to achieve this incredible transformation.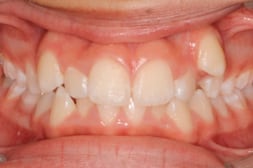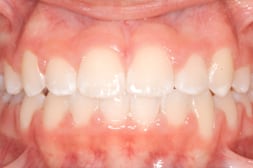 Classic braces treatment
Olive, 12 years old
Classic braces were used in this non-extraction treatment plan to achieve this stunning smile in only 16 months.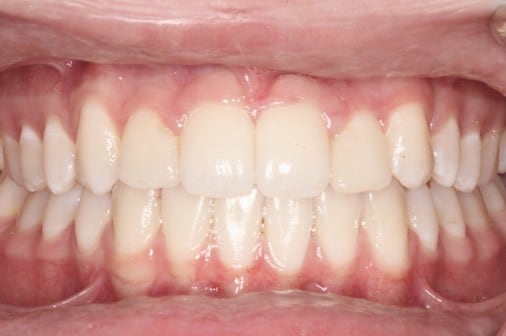 Classic braces treatment
Sarah, 12 years old
Classic braces was chosen to help bring through an impacted permanent canine in this challenging case. The results speak for themselves - achieved in less than 2 years.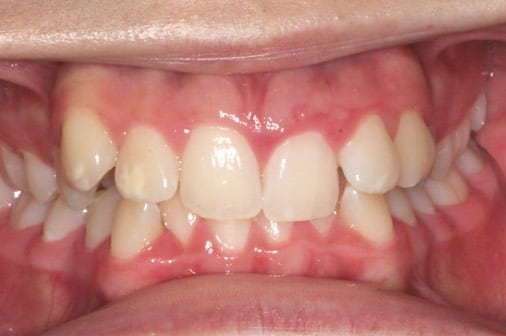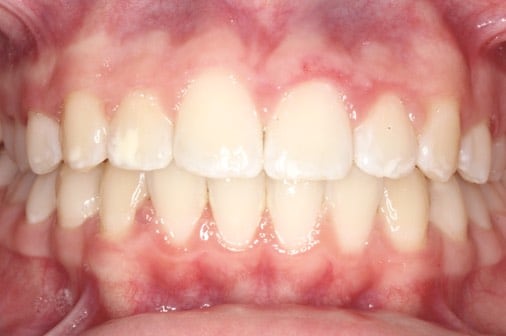 Clear braces treatment
Alex, 16 years old
For this incredible result, we used clear braces. It only took 15 months to create this stunning smile.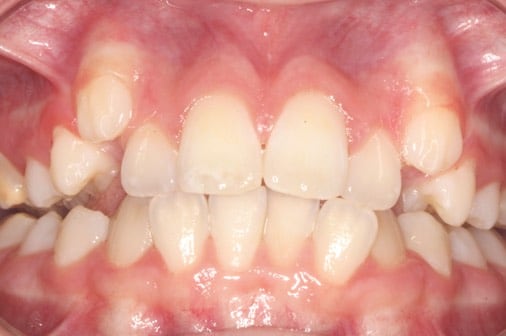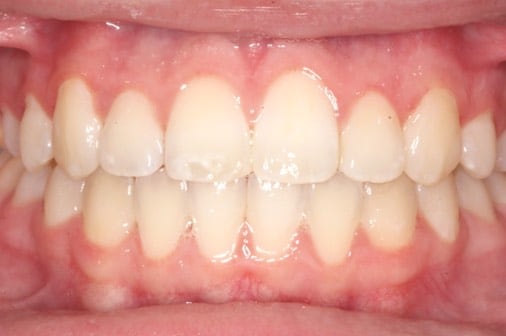 limited braces treatment
Madison, 13 years old
Using a combination of an expander and classic braces, we were able to achieve this great smile in less than 2 years.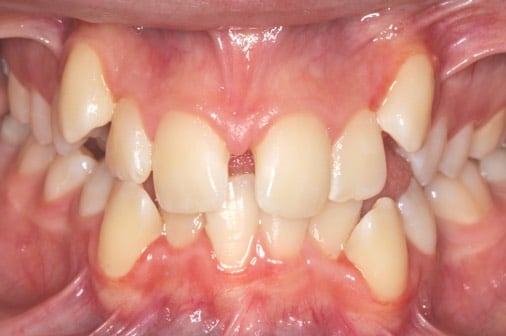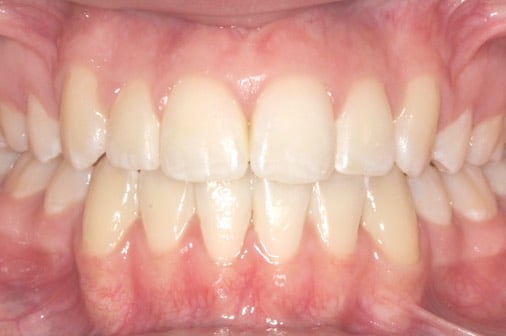 classic braces treatment
Bianca, 13 years old
Classic braces were used to achieve this beautiful result in just 24 months.